Smart Andon System.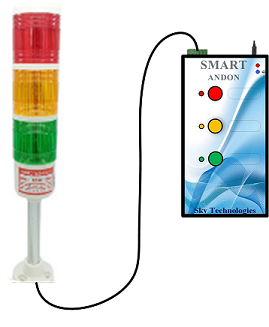 Grab Yourself a Smart Andon System For your Business or Factory.

"Smart Andon System" is the latest development of Sky Technologies to satisfy all of your downtime capturing and monitoring needs with lowest cost. It takes few minutes to setup and then the downtime data can be visualized through your mobile phone or lap top from anywhere in the world.


Smart Andon System - Dashboard
Dashboards can be installed at responsible departments. .
Smart Andon System - Reports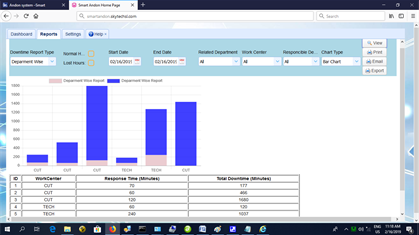 Various and customized reports can be used analyze and take decisions to reduce downtime and then automatically increase efficiency and profit in your factory.
Smart Andon System Setup in Your Factory