QCO-CDD-2002A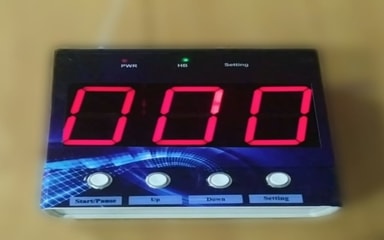 * This unit can be used to indicate the remaining Minutes of QCO time on product lines
* Remaining hours shows is in "MMM" format.
* When the counting down, the buzzer beep sounds at 10 minutes, 5 minutes and 00 minutes.
* There are 04 switches and their functions are "start/pause", "count up", "count down" and "stop/setting".
* This COUNT DOWN Timer comes with ABS plastic casing, size of 10" x 3.75" x 8.5".
* The unit has with 3 digits of 7 segment and size is "4.25" x 2.75".
* 12VDC (2A) SMPS power supply used to power the QCO Timer unit.