Sky Technologies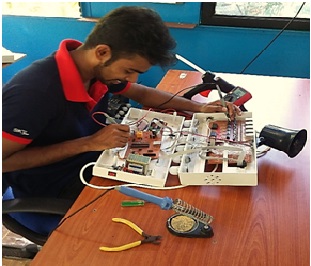 Sky Technologies is a premier company that offers modern electronics system solutions especially for garments factories in Sri Lanka and overseas. Also it provides customized electronics solutions for any kind of requirement in household and industrial applications. Sky Technologies was the pioneer to light up elephants by using LED lamps in Kandy "Esala Perahera" and many in all around the country. Sky Technologies also provides support to students in universities to complete their engineering projects by designing and implementing their electronic circuits.
Over ten years in electronics solutions providing, Sky Technologies has gained its expertise experience, that integrate the world class quality products and solutions to meet a spectrum of business needs from small to large business entities. Alarm systems so called Andon systems are already yielding great benefits to many garments factories since it improves the productivity in each production line by highlighting failures to responsible parties just at the time it happens. So it is able to attend them immediately and also it logs such incidents automatically with accurate down times. Such systems will be installed without disturbing to the ongoing tasks of the factory as well.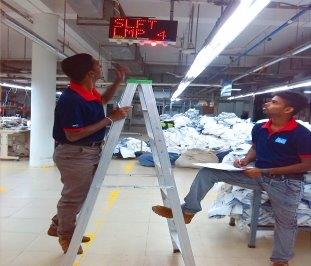 Sky Technologies technical crew are highly experienced and have capability in designing and implementing solutions in order to fulfil customer's needs more than they expect. Sky Technologies is committed to providing lifelong proactive product support beginning with the sale and installation of our systems and components and continuing throughout the time. It has been proven and the best witnesses are the clients who served by Sky Technologies.